Projekty
V4 Working Simply Altogether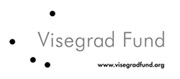 This project was presented within the International Visegrad Fund (IVF Standard Grant) www.visegradfund.org. It was approved by the Council of Ambassadors in the September 15, 2012. Application was created as a result of cooperation among the four foreign partners of the V4 countries (Slovakia, Czech Republic, Hungary, Poland). The Slovak Development Institute, n.o. as an applicant sent application in cooperation with the Czech company Bohemia EU Planners Ltd., the Hungarian Chamber of Commerce and Industry of Pécs-Baranya and the Polish partner HUMANEO. The main goal of our effort is to help to senior people to succeed in the labor market. Just this group of people has the biggest problem with finding a job, although their experience and ability to work could be for many employers a real and true added value. We are helping seniors through practical trainings, as well as the creation and distribution of working manuals.
We believe that this project will help our seniors to apply on the labor market and improve their quality of life.
We would be glad if you will join the project in the form of interesting ideas, suggestions, or any other help.
Work team Simply V4 Working Simply Altogether.